The Chopard Classic desk clock is distinctive for the refinement of its impeccable lines. In a gleaming stainless steel case, elegant Roman numerals stand out against a deep black dial, ticking away the time with grace and fluidity.

Movement

Design Detail
Indication(S)

Hour & Minute

Material

Stainless Steel

Dial

Black

Dimensions

Collection

Item Reference Number
95020-0117
• To remove stains or finger prints, wipe the parts of the article in resin or celluloid with a soft dry cloth.
• Do not use solvents or chemical products that may damage the surfaces and materials of the product.
• On no account must alcohol be used on the surfaces in celluloid.
The Chopard international warranty covers all manufacturing defects which have occurred within 24 months for new purchases.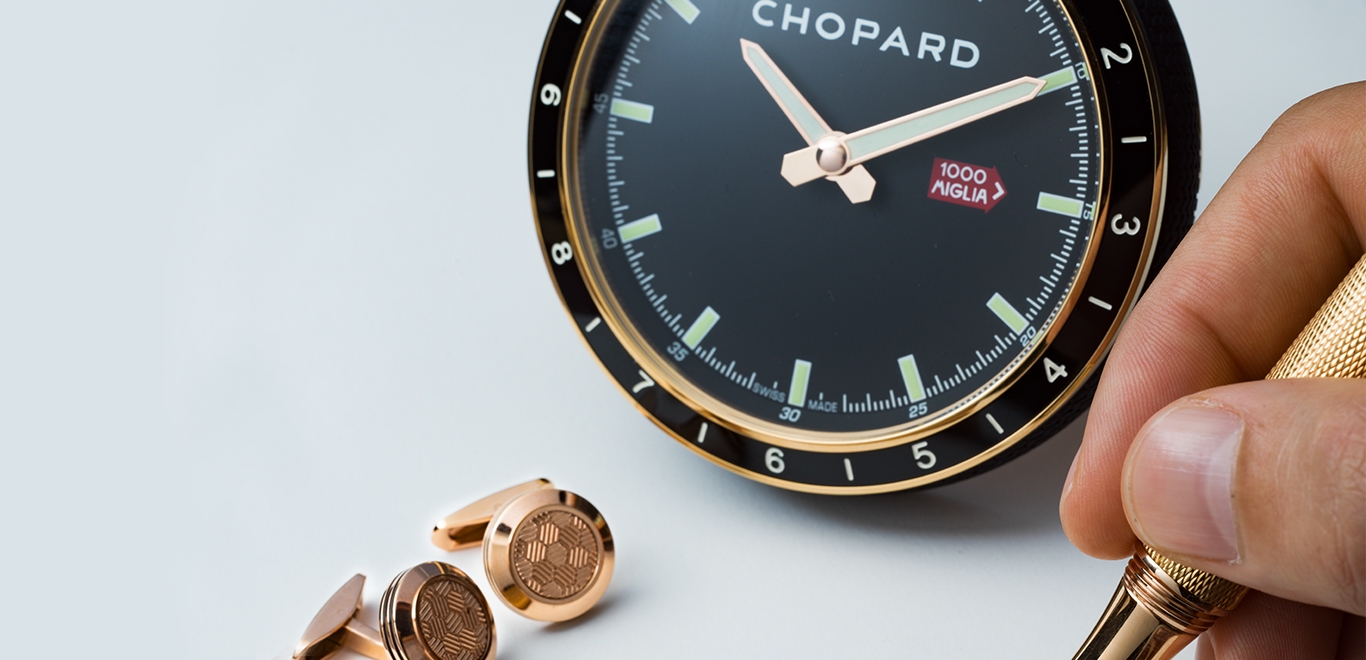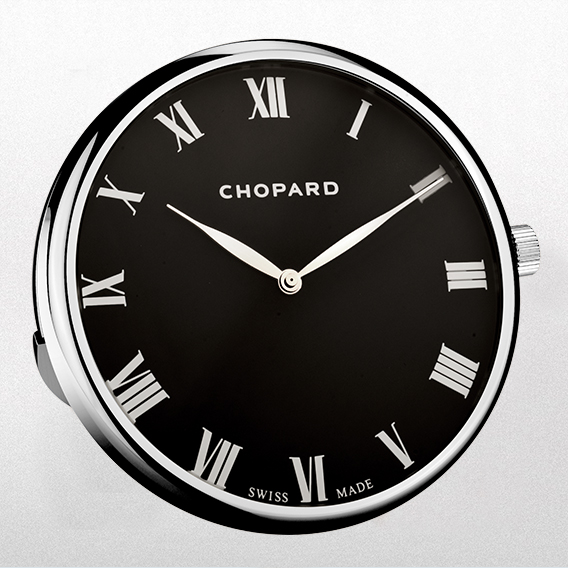 Classic Collection
A collection of fine representation of Choaprd's tradition in a timeless and understated appeal. Elegant designs portrayed in alluring pieces combining various elements to represent a bridge between the past and the present. A collection that has found its way through time by noble and understated characters.
A collection bringing ageless designs with modern-day elegance to represent all what Maison Chopard has to showcase.
Discover More