Founded in Florence in 1921, Gucci is one of the world's leading luxury brands with an enviable reputation of exclusivity, quality, and craftsmanship. Gucci's Swiss made timepieces and fine Italian jewellery pair modernity with heritage, to create an innovative brand renowned for trendsetting and sophistication. The stunning unique design of this eye catching Grip timepiece blends timeless appeal with a highly contemporary style. The watch features a covered dial design that is crafted in stainless steel for a sleek and modern look, the piece is finished with a soft brown leather strap and a traditional buckle fastening.

Material
Case Material

Stainless Steel

Strap Material

Leather

Glass

Sapphire Crystal Glass

Details
Water Resistant

30 M

Movement

Quartz

Watch Style

Fashion Forward

Clasp

Buckle

Band Type

Strap

Case Shape

Square

Color
Strap Color

Brown

Dial Color

Gold PVD

Size & Fit

Collection

Item Reference
YA157405
To ensure your watch provides complete satisfaction for many years to come, please follow the instructions listed below:
• Avoid placing your watch near devices generating strong magnetic fields.
• Wherever possible avoid any impact that might damage your watch or affect its running.
• Avoid exposing your watch to extreme temperatures or temperature variations (solar radiation, halogen spotlight, etc.).
• Avoid direct contact with solvents, detergents, perfumes, mosquito repellent or any chemicals, since they may damage your watch's components.
• If the text "WATER RESISTANT" or symbol appears on the caseback, the water resistance of your watch has been tested to at least a pressure of 3 bar, approximately corresponding to a depth of 30 meters. However, the absolute water resistance of a watch may not be permanently guaranteed. It may be affected by ageing of the gaskets, accidental impact on the crown or crystal and other external factors. We recommend having your watch's water resistance tested by a Gucci service center once a year.
• Make sure that the crown is always pushed back into the normal running position, to prevent moisture or dust penetrating into the case.
• Never operate the crown or chronograph push-buttons when the watch is wet or underwater to prevent water penetrating into the case.
• Use soapy water and a soft brush for cleaning metal, PVD and ceramic bracelets, rubber, acetate or GG plus straps and water resistant cases. Rinse with clean water to eliminate washing residue. Never use cleaning agents. Wipe down with a soft cloth.
• Always rinse your watch in lukewarm water after use in a saline or chlorinated environment (sea water, swimming pool). Drained or spent batteries may leak, which would damage the movement and the internal components of your watch. It is therefore advisable to change the battery every 18 months
Gucci offers a 2 year international warranty for its timepieces, valid from the date of purchase. The warranty is only valid if the warranty certificate has been duly completed by the dealer upon purchase. The warranty certificate must include the name or model number, the serial number, the place and date of purchase. The warranty covers any fault arising from defective parts or a manufacturing defect. For any service or repair operation, your Gucci watch must only be entrusted to one of our stores, an approved agent or be sent to the nearest service center as detailed in the service center list. Authorized Gucci Timepieces service centers reserve the right to repair or replace parts required for your timepiece to function correctly.
The warranty does not cover:
• Battery changes
• Damage or faults caused by an accident, inappropriate use or negligence
• Damage caused by normal wear of the case, the bracelet and its buckle, the crown or the crystal
• Normal wear and ageing of any natural material
• Use of the watch not in accordance with the general recommendations on next page
• The watch, or one of its components, if it has undergone an operation by a third party other than Gucci Timepieces or its approved agents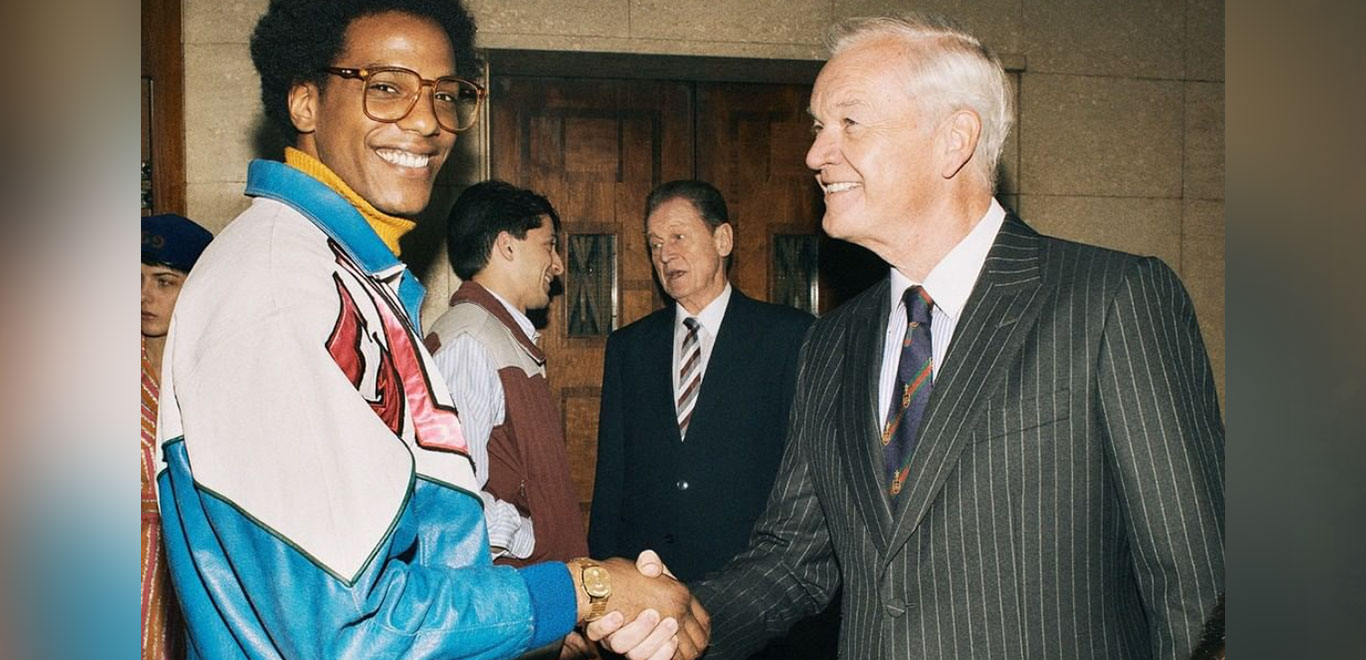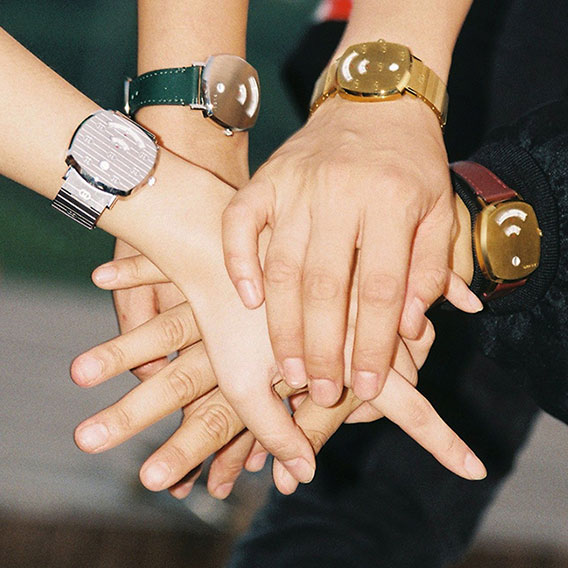 THE GRIP
Gucci introduces a brand-new genderless watch line: Grip. The name Grip is a reference not only to the way in which the timepiece fits snug to the wrist: the watch hugs the wrist, adhering in the way trainers stick to the grip tape on a skateboard.
Designed to literally grip the attention, Grip is the perfect choice for men and women who appreciate clean yet eye-catching designs with vintage appeal as its unique design blends a perfectly timeless attitude with a highly contemporary style.
Discover More