Inspired by the soft fluffiness of clouds and the fanciful world of reveries, the Happy Dreams Collection treats the world's most joyful dancing diamonds to a romantic airborne journey. Little Diamonds Do Great Things. At Chopard, Joie de Vivre is a founding principle, a breath of fresh air, a form of momentum that is meant to be shared. At the heart of each everyday action, it is this very movement that flutters and brings to life the endlessly renewed ballet of the mobile diamonds. Through the grace of a gesture, a generous sign of attention, or a smile, the entire universe lights up. Happy Diamonds creations are as audacious as they are playful, with their iconic dancing diamonds gently moving and twirling between two sapphire crystals, symbolizing an authentic touch of Joie de Vivre and a truly free spirit.

Material

Dimensions

Diamond & Stones
Dancing Diamonds

Yes

White Diamond Carat

0.28 ct

Collection

Item Reference Number
799769-5001
Jewellery models with mobile elements (e.g. diamonds, gold letter, etc.) between one or two sapphire crystals are not guaranteed water-resistant. This means it is advisable to avoid any contact with alcohol-based products (perfumes, creams, etc.) as well as immersion in fresh or sea water.
Chopard jewellery is warranted for a period of (2) years from the date of original purchase from an authorised Chopard dealer against any manufacturing defects under normal use, after such defects have been confirmed by our technicians.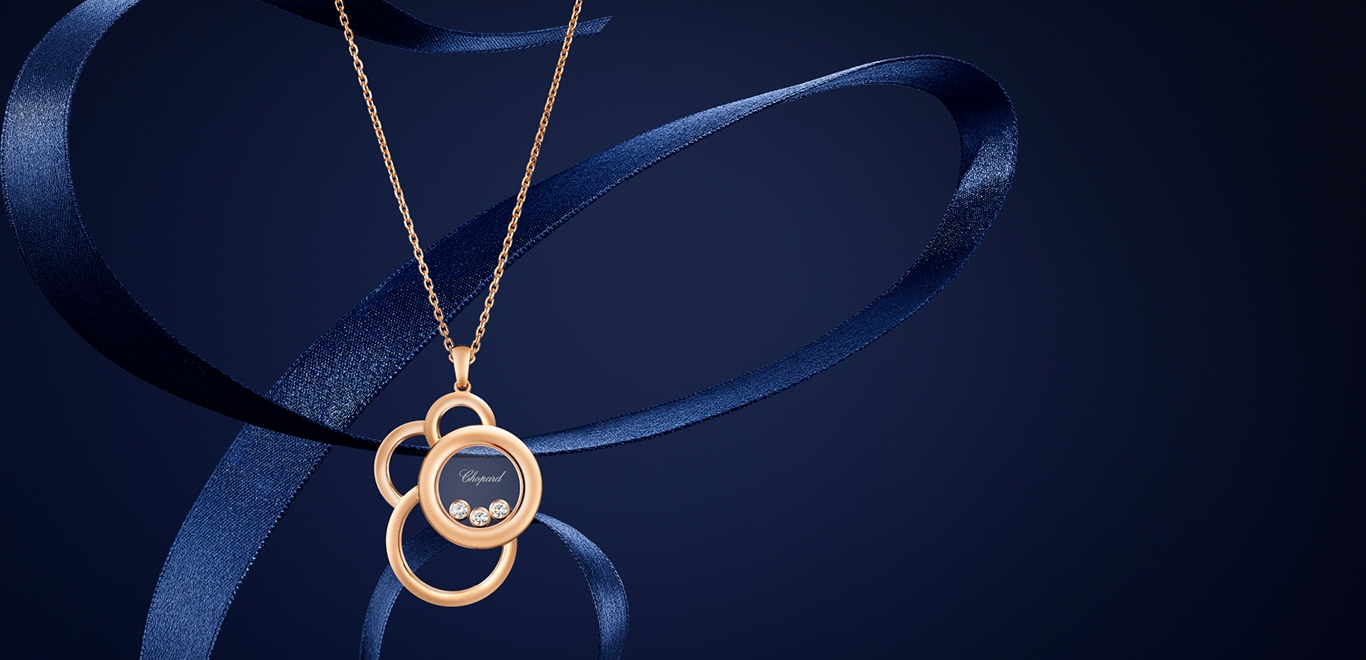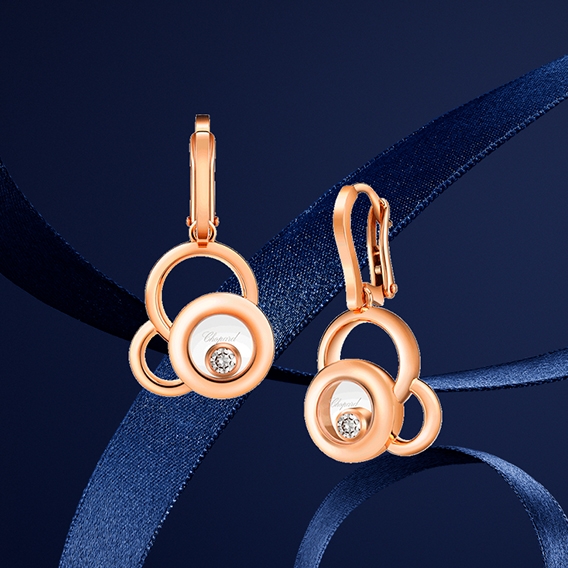 Happy Dreams
Inspired by the beautiful fluffiness of clouds and the softness of their appeal, the Happy Dreams collection reflects a mesmerizing day dream that brings back a world of reveries. Elegant pieces bringing joy with sets of dancing diamonds symbolizing the grace of gesture and an endlessly renewed dancing movement.
Audacious and playful pieces symbolizing the true essence of joy for an authentic touch of true free spirit.
Discover More
Who Viewed This also Viewed