Create a dazzling look with this stylish chain necklace from the house of Charriol. This piece of jewellery is intricately designed with a nice finishing detailing to make you look elegant in any traditional outfit.

Category

Collection
Collection

Key Chain Pendant

Color

Material
Material Color

Steel Gold PVD

Main Material

Stainless Steel/Steel Cable 1.2mm

Size & Fit
Reference Number
08-104-1124-0
Since jewellery is a delicate and refined item, it should be worn and handled with care. Many daily substances contain chemicals which could cause damage to your jewellery. Take off your jewellery while putting on cosmetic, playing sports or cleaning with chemicals. Avoid direct contact with hard objects.
• Simply rinse the jewellery piece with a soft brush in cool water (never use hot) and lay them out to dry on a towel or with cool air by a hair dryer.
• Even though the cable has a flexible design, do not over stretch it against opposite direction or stretch it in a certain position for a long time.
• Gold-plated and silver parts of the jewellery are not solid gold items, their colour would be subject to natural oxidation and change of weather and become tarnished or colour fading after certain duration of use or storage. The colour of the gold-plated, black-plated and silver parts could tarnish subject to human sweat.
CHARRIOL offers a full statutory warranty for pieces purchased from authorized Charriol retailer. The warranty covers manufacturing and material defects due to normal wear and use for a period of one year from date of purchase.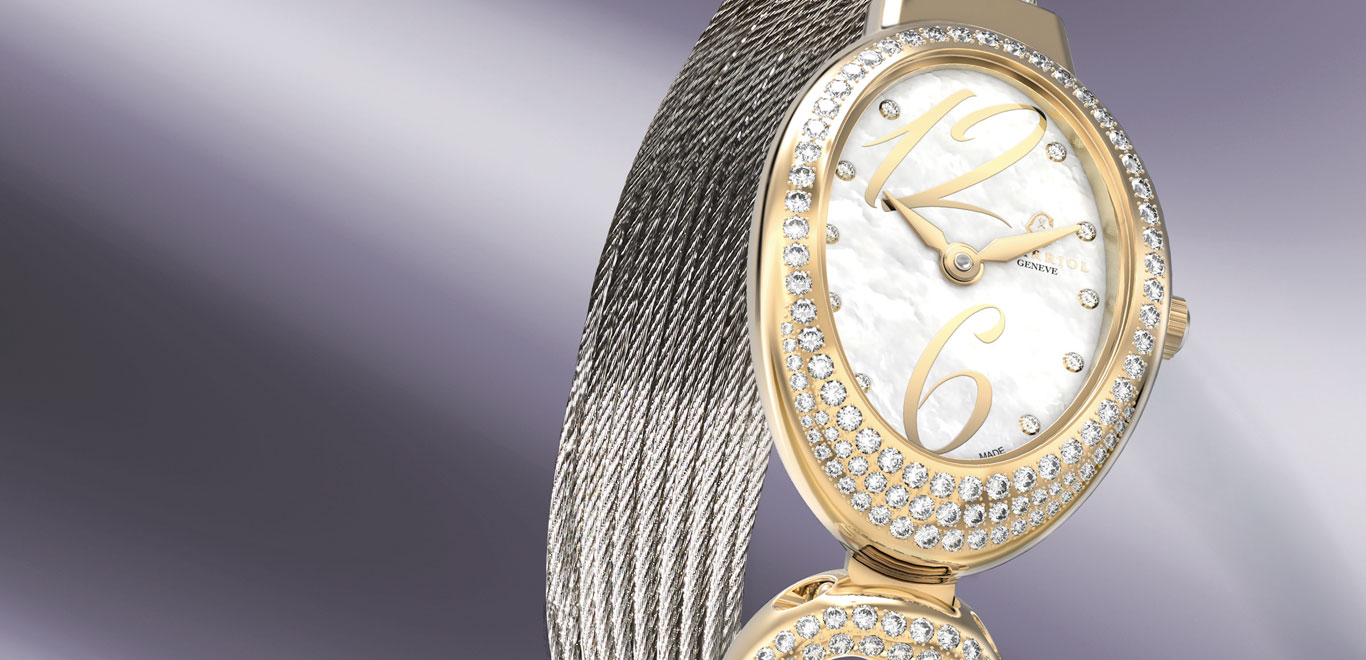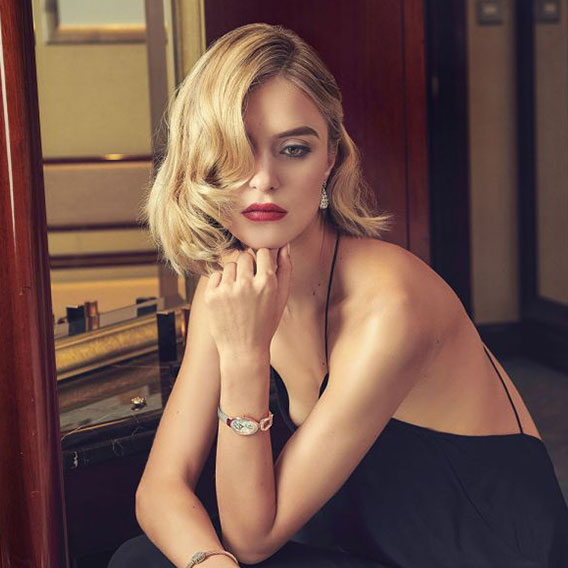 MARIE OLGA COLLECTION
Named after Marie-Olga Charriol, the wife of Charriol founder Philippe Charriol, the MARIE-OLGA watch is an exclusive timepiece for the finest of occasions.
The design cleverly brings together its namesakes passions for horlogerie and horse riding, thanks to a unique detail: the decorative manille hook, A discreet opening and locking mechanism is hidden at the point where the strap meets the top of the watch case, perfectly fits on the wrist. Perfect Design like always from Charriol.
Discover More