An urbane woman should certainly make this a part of your accessory box. This pendant is durable and skin friendly. The metal construction makes these accessories high on quality as well as light in weight.

Metal
18-carat white gold

Main Material

White gold 3.5 gram

Diamond and Stones
Stones

Diamonds

Center Stone Cut

Brilliant cut

Number of Diamonds

53

Diamond Carat

0.20CT

Diamond Clarity

G VS+

Size & Fit
Three adjustment rings at 38, 40 and 42 cms

Collection

Item Number
083219
Your CHAUMET jewel is precious and delicate: we recommend to take care of it and to handle it carefully in order to preserve its original beauty over time. Your jewel is designed to accompany you in your everyday life. However, it may seem less brilliant after being worn every day for years. In this case, we recommend that you bring it back to us. It will be sent to our cleaning, brightening, polishing or rhodium-plating workshops, and will be brightened.
To preserve your jewel in your everyday life, we recommend that you:
• Always put it on a soft surface and place it in its original box or in a felt bag
• Not wear it during sport activities
• Avoid any contact with other jewels or cutting, abrasive and metal objects or with perfume, alcohol, cosmetics products, ammonia or chlorine
• Handle clasps carefully
• Have the setting of your stones controlled in case of shock or impact in order to prevent any risk of fall
• Wear your pearls regularly so that they remain beautiful.
• To maintain your creation, you should clean it with warm water and a neutral PH mild soap and a soft brush. However, for stones other than diamonds, we recommend that you bring your jewel back to a CHAUMET shop or authorized reseller in order to have it treated carefully.
•2 Years

Your piece of Chaumet jewellery is subject to the legal guarantees. Such legal guarantee does not cover:
• Normal wear and tear
• Inappropriate or abusive use, e.g. shocks, falls or crushing
• Damage resulting from any intervention, repair or dismantling by a non-authorized network and for which CHAUMET excludes any liability.
• In addition to these guarantees, CHAUMET may proceed with any feasible repairs.
• Only the CHAUMET authentic jewels may benefit from repairs.
• For any information, advice or repair, CHAUMET authorized points of sale and resellers are at your disposal.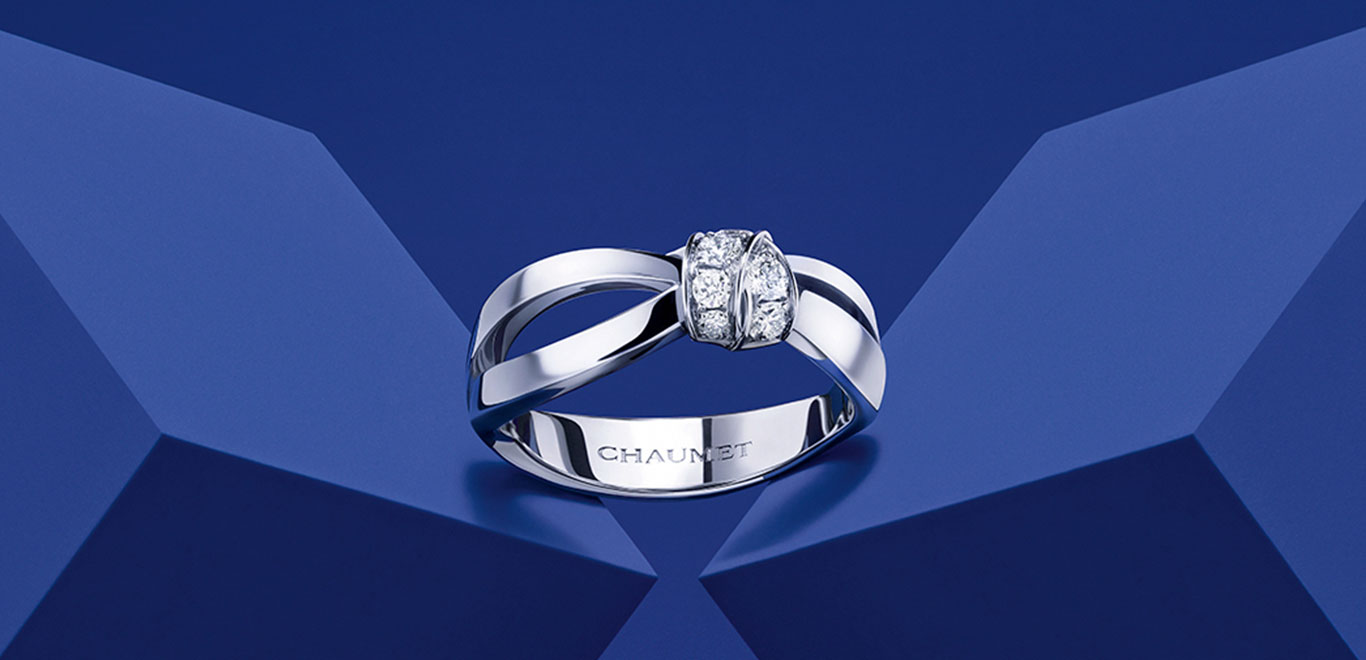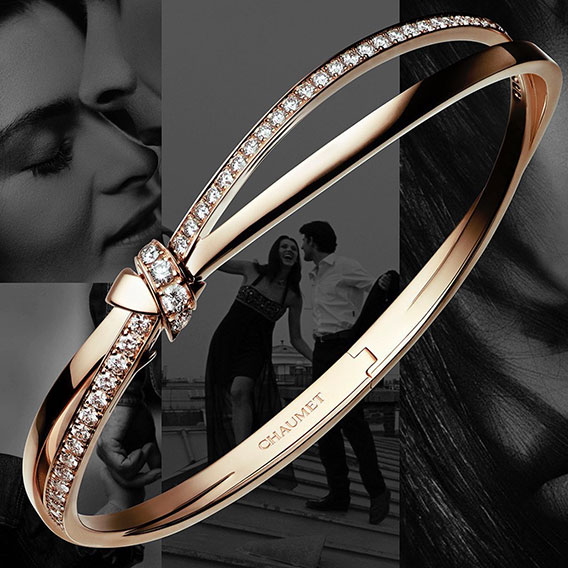 LIENS COLLECTION
Symbolically, the lien is this thread that attaches two beings and draws their destiny closer. It surprises us in its relation to the other, the others, to the world and even to itself, The effective and sentimental dimension of the jewel emerges here, making the important stages and experiences of a life.
Discover More
Who Viewed This also Viewed